Strong boy names reflect bravery, toughness, fierceness, courage, grit, and power.
Traditionally, these are the attributes associated with a Man and you need not apologize for seeking a name that signifies grit for your baby boy.
In this article, we have collected a massive list of names that signify strength. You will find names in this article that not only refer to physical strength but mental strength as well.
Hopefully, your search for a powerful masculine name for your boy ends here.
Strong men of History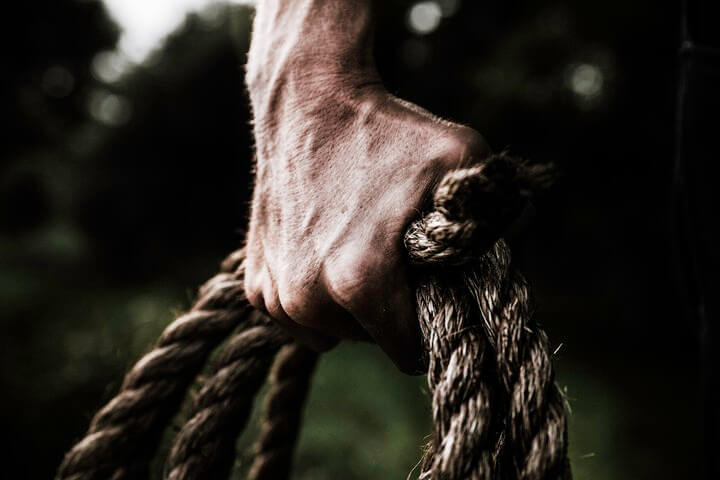 A good source of names that signify strength is to look back in history at strong achievers. The following are men that are renowned for their bravery, power, and intellect:
Aeneas – Son of Venus, the hero of Troy and Rome
Abraham – Abraham Lincoln, American 16th President
Albert Einstein – Famous physicist.
Amadeus Mozart – The undeniable music legend
Apollo – The powerful Greek god
Aristotle – A great contributor to human knowledge
Barack – After the first black American president
Bill – Bill Gates and Bill Clinton, the former, founder of Microsoft, the second is the former President of the USA
Franklin – United State President-Franklin Roosevelt
George – George Washington and King George the third
Henry – There are many King Henry's in history
Julius Caesar – Roman Military leader
Louis Cry – The World strongest man of the late 19th Century
Louis Uni – Nicknamed "Apollon the Mighty," a French weightlifter in the 19th century
Mahatma Gandhi – Led his country against the English rule
Martin Luther King Junior – One of the most influential men
Maximus Thrax – A muscular leader, the first non-Roman Emperor
Milo of Croton – Olympic wrestler of the 6th century
Napoleon Bonaparte – Great French leader
Nelson Mandela – The first elected South African President
Nero – Most feared ruler of the Roman Empire
Theodore Roosevelt – The 26th US President
Thor – A god in his own right according to Greek mythology
Warren Buffet – One of the richest men in America
William Shakespeare – A literary icon
Winston Churchill – United Kingdom leader during World War II
Strong Biblical boy names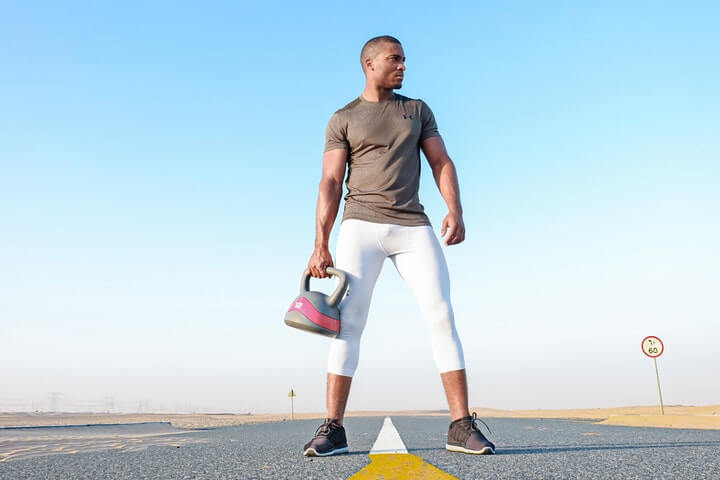 The Bible records several strong, brave and inspirational men. Asides people, the Bible also recorded several words that signify toughness, strength, bravery, and power. The following are biblical inspired names that signify strength that you can call a baby boy:
Aaron – The right-hand man of Moses, the deliverer of the Israelites. It means "mountain of strength."
Abram – Exalted Father. He is the Father of Faith.
Ahab – One who fights against evil.
Amaziah – The strength of God. 2 Kings 12-21
Andrew – Of Greek origin and means "strong man," also a disciple of Jesus Christ.
Boaz – Actually means "In strength."
Daniel – Was in three government where he maintained relevance
David – Although it means "well-loved" but the character brought down the head of a giant. He was also a King that is still being celebrated in Israel today.
Ebenezer – Translated "Rock of help."
Elah – An oak
Ethan – A Hebrew name that means strong. Also, the Bible records that Ethan was a strong and wise man.
Ezekiel – Hebrew name that means the "strength of God," a prophet of old
Gabriel – The good news angel, he announced the birth of Christ
Gaza – Strong
Geber – Manly and strong
Goliath – The popular Giant in the bible
Herod – He was a King; the name also means "son of a hero."
Jasiel – Strength of God
Jesus – Savior of the whole world
Luke – A doctor and an author of the New Testament
Michael – The Archangel
Paul – He wrote three-thirds of the New Testament
Peter – The Aramaic name that means "Rock."
Tyre – Signifies "Strength"
Uzzi – My strength
Uzziah – The strength of the Lord
Zuriel – Rock of strength
Language inspired Strong Male Names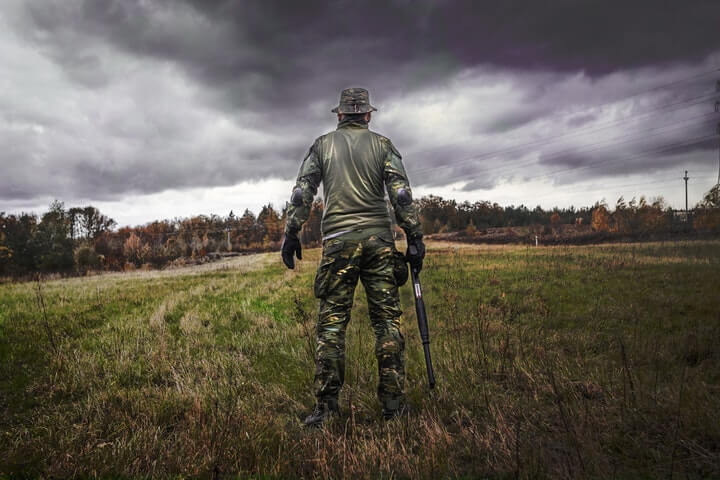 Although many names have their root in cultures and other languages, this section, highlights names that reflect strength, power, bravery, and valor in the Irish, African, German, Spanish, Indian and Italian languages.
Irish Strong Boy Names
The following are Irish male names that signify strength, bravery, and power:
Brandon – A brave and vigilant person
Briac – He who has force and strength
Brion – A strong man with many virtues
Brisan – Man of valor and strength, another variation is "Brison."
Bry – A man of strength power and strength
Bryan – Courageous and virtuous. Alternatively, use "Bryon or Brye."
Cadal – The boy with a warrior's heart
Cathal – Mighty great warrior
Caylon – Powerful on the battlefield
Caysee – Young, courageous boy
Cayson – A brave and vigilant boy
Conall – A hound-like, mighty warrior
Conley – The hero of the people
Connacht – Fearless and brave
Connors – A strong-willed man, you can call him "Conny" for short
Cuchulainn – A warrior hero
Diarmuid – Warrior who does not envy. A variant of the name is "Diarmid."
Dillen – As mighty as a lion
Donley – Ruler of the world
Donner – A dark warrior whose strength is like a thunder
Donovan – Strong fighter
Eames – A rich protector
Eamon – One who saves
Eason – Protector
Eegan – Mighty and powerful
Eibhear – As strong as stone
Eohric – A powerful ruler
Farol – Superior and heroic
Farrel – Brave and victorious
Feargal – Brave and courageous. A similar variant is "Fergal."
Fearghus – A man of great strength
Ferguson – The son of rock. Other similar names are "Fergus, Fergie, and Feoras."
Hasson – Strong or Fortress
Keenan – Descendant of the brave one
Keoni – Young warrior
Leeam – A willful warrior
Liam – Strong-willed warrior and protector
Liir – Resolute protector
Lorcan – Little but fierce warrior
Lyam – Determined protector
Madyson – A warrior's Son
Mahon – A man with the strength of a bear. Also, a variant of "Mahoney."
Manus – The greatest
Nigellus – Overcomer or conqueror
Njal – He who wins contests
Oneal – Victor
Osred – A red-haired warrior
Peadar – One who is like rock or stone
Shashaw – One who defends
Slone – Warrior to be
Sweeney – A little hero
Tiergan – Willingly strong
Tullis – Multitude of powerful people
Tuuli – Mighty, strong people
German Strong Boy Names
The following are German male names that signify strength and other strength-related attributes.
Adelard – Strength
Alard – Noble strength
Alberic – supernaturally powerful
Albern –Of Noble valor
Alois – Famous warrior
Aloysisus – Famous warrior
Amell – Power of an eagle
Bahr – A mighty and strong bear
Barrett – Bear strength
Beneger – Warrior who fights with a spear
Bernard or Barry – Brave
Berowalt – Mighty as a bear
Berthoud – Bright strength
Charles – Strong Man
Chlodwig – A famous warrior
Conrad – Brave and able to fight in tough situations
Dick – A brave and powerful person
Diedrich – A mighty ruler
Eawart – Brave and courageous
Eberhardt – Strong as a wild boar
Ebert – Strong
Emerson – Strong and powerful leader
Erl – Warrior
Herbert or Herbie – An illustrious warrior
Maynard – Brave, hardy and strong
William – Strong-willed warrior
African Strong Boy Names
The following are baby boy names that signify power, strength, and bravery from different languages across Africa:
Akinlawon (Yoruba) – Bravery sustains them
Akinsegun (Yoruba) – Valor conquers
Akinwole (Yoruba) – Valor enters the house
Akoni (Yoruba) – Brave warrior
Aitan (African) – It means strong.
Dulana (Zulu) – Superior strength
Ekon (Nigerian) – Strong
Haidar (Hadara) – Lion
Hamza (Hausa) – Lion, strong
Jabari (Egyptian) – Brave
Mukanda (Kikuyu) – Strong cord
Mwamba (Nyakyusa) – Strong
Nassor (Swahili) – Victorious
Obike (Ibo) – Strong household
Shomari (Swahili) – Forceful
Simba (Shona) – The strength of a lion
Tau (Egyptian) – Lion
Yusuf (Kenyan) – He shall add to his powers
Zoputan (Yoruba) – Protector
Spanish Strong Boy Names
The following are Spanish tough boy names you can name your child:
Andres – Born warrior
Arnaldo – Eagle power
Arsenio – Virile and strong
Arturo – Powerful personality
Baldovino – Brave friend
Bernado – strong as a bear
Casmiro – Great destroyer
Chano – The strong one
Dionisio – Having all the powers of the gods
Eberardo – Alternatively, use "Everardo."
Esteban – Crowned in victory. Another variation is "Estephen and Esteven."
Fermin – One with strength
Gerardo – Spear brave
Leonides – Like a lion
Lonni – Battle ready warrior
Martinez – Combative
Niguel – Great warrior and overcomer
Raymundo – Smart protector of people
Rico – A firm and strong ruler
Indian/Hindu Boy Names That Means Strength
The following are Indian names for boys that signify strength, toughness, power, or bravery.
Abadhyah – Filled with strength
Ajas – Blessed with strength
Ansal – Mighty with strong shoulders
Ashwa – Powerful and Majestic
Ashmi – Tough as a rock
Avadh – Strong and invincible
Balavan – One with great strength and fortitude
Bheema – The mighty one
Bhisham – Strong
Bhirish – Powerful and mighty
Daarun – Strong
Dahatr – Great warrior
Dhiren – Tough and true in the face of danger
Fahdi – Strong as a panther
Faridun – Three times tough
Haider – Brave as a lion
Himith – Equally strong and humble
Hrikin – Born with power and glory
Indratan – As strong as Lord Indra
Irya – Immeasurable strength and power
Jadhav – A powerful warrior
Jasmir – Great and powerful
Jaiveer – Courageous and victorious
Jegan – Boast of great strength
Jehfill – Tougher than any rival
Jyayas – The greatest and most powerful of all
Karthik – Bestowed with courage and might
Kultar – Protector of the family with great strength and bravery
Kundir – Big, strong and powerful
Leander – Mighty as a lion
Lohesh – Tougher than iron and steel
Mahabala – With superior strength
Mahiman – Strength which is akin to miracles
Mallan – Strong and wise
Manosh – Intense strength and willpower
Manwant – A strong-hearted
Mikin – Strength in the face of adversity
Ojasin – Mighty and great
Ojasvi – Great strength and vigor
Ojiyas – Strong-willed with a commanding presence
Parv – Tougher than others
Prabal – he who displays strength and fierceness in battle
Porush – Strong and courageous
Rishul – As mighty as a burning inferno
Sabith – Strong and established
Sahasya – Rules with might and prowess
Sahavan – Immense power and courage
Sadeet – Strong-willed and diligent
Salith – Powerful against evil forces
Sanveer – Brave and resolute
Shakra – One with a vast amount of strength
Shaqeel – Tough and resilient
Soval – Great and robust
Shijay – Strong and powerful person
Tasheel – Immeasurable might
Udhbal – Strongest of all beings
Uthal – Formidable against his foes
Vajra – Tough and unbreakable as diamonds
Veerbhanu – The mightiest of all
Vikram – Strong, brave and victorious
Vrishabh – Bull, and Manly
Wasiq – Tough, resilient and confident
Zubair – Mighty like the Tree of Heaven
Italian Boy Names That Means Strength
The following are Italian tough male names you can call your son:
Alvise – Famous warrior
Andrea – Manly warrior
Arlo – Manly or strong
Enrico – Home ruler
Lodovico – Famous warrior
Lothario – The people's warrior
Luigi – Famous warrior
Marcello – Martial, warlike. Other variants are Marco, Marcelino, Marzio
Piero – Small rock
Ranieri – Wise warrior
Ricardo – strong ruler
Rinaldo – Wise power
Valentino – strong and healthy
Modern Strong Boy Names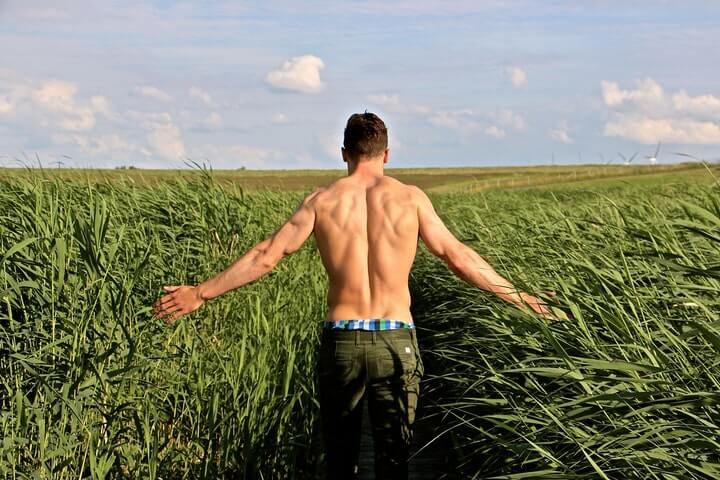 Perhaps, you prefer a more modern and trendy name for your boy, the following are modern and trendy tough boy names:
Adrian – A person with great strength
Alexander – An evergreen name that means the "Defender of man."
Armstrong – It has "strong" in the name, and it is reminiscent of the great athlete Lance Armstrong.
Barin – Noble fighter
Cayden – Great fighter
Cyril – Majesty or King
Denzell – Of Cornish origins, it means "powerful."
Donovan – Strong fighter
Dustin – Fighter
Edrick – Power and good fortune
Ekon – Strong
Elon – strong oak
Everett – A present-day name that means wild boar in the Anglo-Saxon mythology.
Fergus – A person of great strength
Garrett – Defender
Gerard – Strong hearted
Griffin – Strong lord
Guy – An unassuming name that means warrior
Harding – Brave and resilient
Harold – Ruler of an army
Helmer – The wrath of a warrior
Jedrick – It means "Strong or manly," you can say "Jed" for short
Jerry – It has an old meaning "Brave Spearman" but definitely a current name.
Kelly – Warrior
Lorcan – Little but fierce
Manuel – In possession of great power
Max – Full name is Maximus which means "Greatest."
Morgan – A unisex name that means "Sea warrior."
Oswald – Divine power
Owen – A Welsh name that means "noble young warrior."
Patrick – It is the Latin translation of a "Nobleman."
Ryan – A ruler of people
Tiger – Sound's like a pet name, but we know tigers are powerful and strong.
Ulrick – A high born leader
Valdus – Powerful
Vincent – Conquering
Walter – A powerful warrior
Zale – Sea strength
Literal Strong Boy Names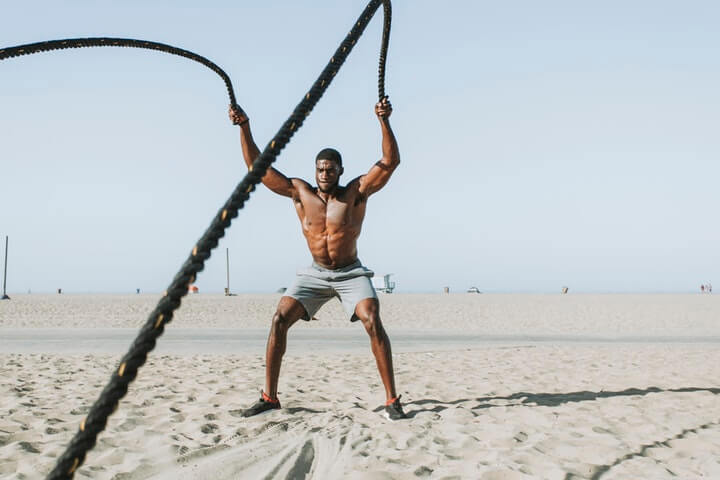 The following names signify strength and all of its other synonyms like bravery, power, courage, and other similar words.
Aavir – Courage and valor
Ajay – One who cannot be defeated.
Amzi – Strong and mighty
Angus – Gaelic name for unique strength
Azai – Strength- Hebrew
Azan – Their strength
Azaz – Strong one
Chebar – Force or strength
Cadmar – Warrior
Eno – Strong with a sword
Etham – Their strength
Gun – Strong
Imre – It means "strength" in Hungary
Irmin –Strong
Kalmin – "Manly and strong," your boy will grow up to be
Kano – Masculine power- Japanese
Kenzo – Japanese name that means "strong and healthy."
Kwan – Strong
Lon – Strong and warlike
Malin – Strong little warrior
Maoz – It means strength in the Hebrew language
Oscar – A cool name that means "divine strength."
Ozi – Strong
Qawi – Strong
Quillon – Latin origin that means strong
Raik – Strongest soldier
Remo – Why not call your son – the strong one."
Ryker – A Danish name, which means Superior strength.
Takio – A name of Japanese origin, which means Strong as a bamboo
Takeshi – Strong
Valentine – Strong
Wyatt – An Old English name that translates as strong wood
Popular Books and Movie-Inspired Strong Boy Names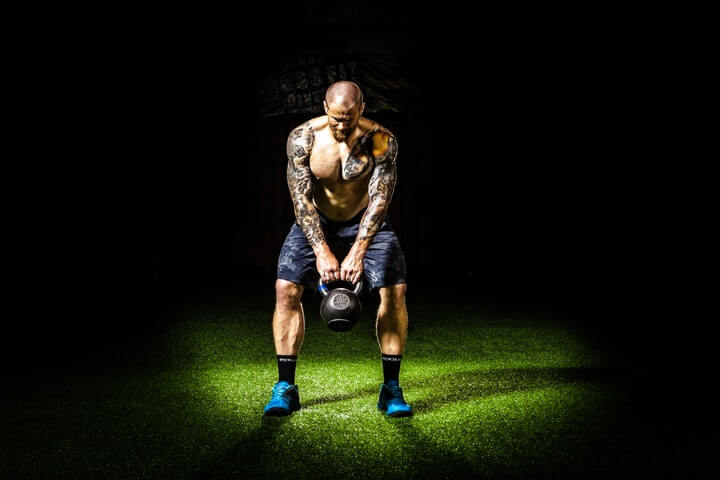 These popular strong boy names are culled from movies, comics, books, and other literary materials. Some are superheroes and movie action figures. Although you may not be able to name your boy "Spiderman," you can, however, use the superhero's real names.
Aramis – One of the outstanding "Three Musketeers."
Atticus – To kill a Mocking Bird
Barry Allen – The Flash
Bishop – X-men- Days of future past
Bruce Lee – Legendary martial fighter
Banner – Incredible Hulk
Bond – As in James Bond
Clark Kent – Superman
Dick Grayson – Robin or Night wing
Don Diego de la Vega – Zorro
Gale – Hunger Games
Hercules – One of the strongest gods
Lancelot – Sir Lancelot of the King Arthur's Knight of the round table
Landon – A walk to remember by Nicholas Sparks
Lawton – The real name of the Suicide Squad's Deadshot
Logan – Wolverine
Noah – The Notebook by Nicholas Sparks
Odin – The king of the Asgardians, father of Thor and Loki
Oliver Queen – Arrow
Peter Parker – Spiderman
Quill – Peter quill- Guardian of the Galaxy
Ragnar – The History Channel drama- "Vikings."
Reed Richards – Fantastic
Remy LeBeau – Gambit
Rhett – The protagonist in the book "Gone with the Wind."
Rodion – Rodion Romanovich, the protagonist of the "Crime and Punishment" by Feodor Dostoyevsky
Rock – Dwayne Johnson, ex-wrestler and Hollywood actor
Scott Summers – Cyclops
Sherlock – The Sherlock Holmes series
Skaar – Son of Hulk
Steve Rogers – Captain America
Stuart – Stuart little by E.B White- small but mighty
Tony Stark – Also known as Ironman, he was strong as both
Vulcan – Gabriel Summers, the emperor that control seven elements
Winfield – The Grapes of Wrath by John Steinbeck
Xavier – Charles Xavier, the mutant leader
This list of tough boy names is by no means exhaustive, surely, there are some wonderful names we omitted. So, if you know any badass male names, feel free to share these names in the comment section.
Cheers!