Once you have gotten over the voices in your head and you finally accept that there is no absolutely no reason why you shouldn't name your boy, girl, or pet, a car-inspired name, you will need a list of good car names for boys and girls.
So, if you want to give your boy, girl, or pet, a car-inspired baby name, the following are awesome car names suitable for both male and females.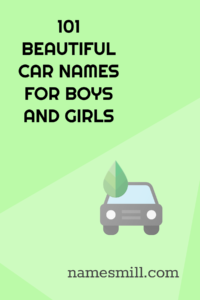 Car Names For Boys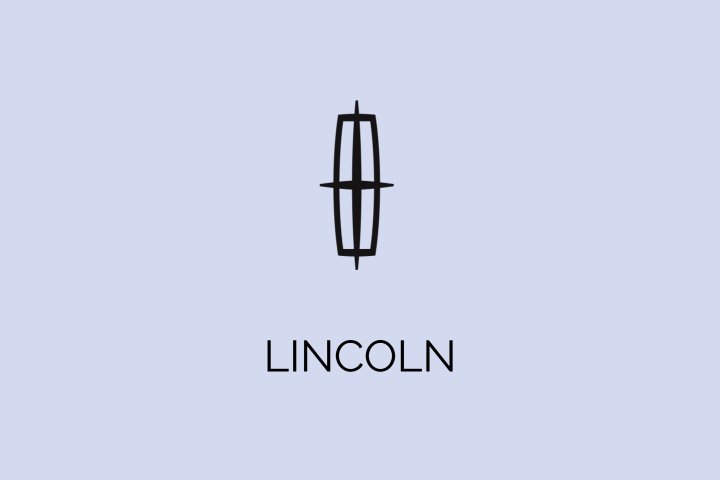 We have collated all the awesome male car names we could find, and we didn't stop there, we also explained the origin of these names, so that you know exactly what each car name means or at least the origin of the name. Below is our list of car names for boys:
Aston – Proper name for your boys like the Aston Martin car creator.
Baron – The full name of the 1930's classic luxury car was Chrysler Imperial LeBaron.
Bentley – A classic name for both your car and son.
Cherokee – With an Indian inspired name for the strong Jeep brand, call your son "Che" or "Ricky" or "Kee."
Chevy – A derivative of the Chevrolet brand or from the name Chevalier.
Chrysler – A popular luxury brand, use "Chrys" as a nickname.
Colt – The dodge colt and also the name of a gun, great for a tough cookie.
Cooper – You may want to ignore the mini in front of the cooper to avoid offending your son.
Dayton – The Dayton Electric cars from 1911 – 1915.
Dino – Perfect name for a Latino baby boy. Also borne by Ferrari Dino.
Dodge – An American sports car brand that includes minivans
Enzo – This is the name of the creator of the Ferrari car.
Fabia – Seems like Fabian with an omitted "n," however it is from the hatchback called Skoda Fabia
Ford – After the popular car brand
Forrester – The cool part of Subaru Forrester
Herbie – Perfect for your love bug, moreover it was love that created your bug. A Volkswagen bug.
Jazz – Honda Jazz as well as a jazz lover.
Jenson – Like the formula one star, Jenson Button. If you prefer the name Button, go ahead and name your boy.
Jimmy – Discontinued GM's SUV model
Kit – A car personality on TV in Knight Rider
Lewis – Another famous name for a formula one winner.
Lexus – You may have heard the name Lex, but probably not from the name Lexus. Wouldn't it be cool if your boy bears the name of your favorite Toyota car?
Lincoln – Imagine how happy your boy would love having you call him "Linc." Either related to the Late American President or the Lincoln Navigator, it's a good comparison.
Logan – The size and shape say everything about this brand of Renault Sedan car. It is referred to as a "small hollow."
Maverick – Inspired by the Ford Maverick
Monte – Although short for Montgomery, in this case, it is for the Chevrolet Monte Carlo
Ranger – Give to a boisterous, fun-loving kid who you hope will love the outdoors.
Renault – A France creation that is loved by all.
Romeo – The lover boy in Shakespeare but also
Rory – A famous cartoon race car.
Ross – Steam automobile by a Scotts man who named the automobile after himself
Rover – English named SUV sports car.
Royce – Not bad for a lanky boy who is likely to be tall.
Sebastian – After the formula driver Sebastian Vettel.
Veyron – A creation of the Volkswagen known as the Bugatti Veyron.
Willy – A jeep called "Willys."
These car names can also be used for male dogs or any other male pet.
Car Names For Girls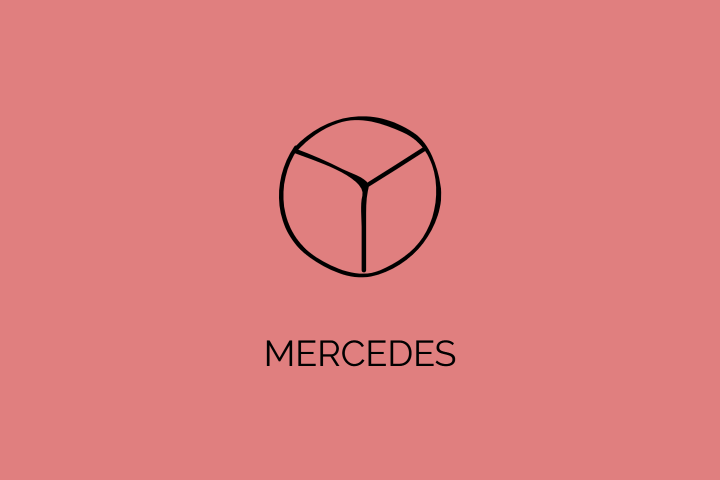 Make no mistake, these are excellent baby names. How can you hate a beautiful female car name like Ariel? How? The following names are car-inspired female names you can choose to name your daughter or pet.
Acadia – One of the products of the GMC brand.
Agera – A car model that is known as Koenigsegg Agera R.
Alantra – Inspired by the Hyundai Elantra. The "E" was changed to "A."
Alfa – A Greek name that the word "Alpha" comes from, which means beginning. However, it is the French-owned Alfa Romeo automobile.
Aria – The Tata Aria is a diesel SUV made in India.
Ariel – The unforgettable cartoon character in Little Mermaid. In this case, it is from the Ariel Atom.
Aryton – Three-time Formula One World Champion Ayrton Senna.
Aspen – Popular Chrysler brand that became recognized in 1993.
Audi – A German car name but can serve as the short form of the name "Audrey."
Aurelia – A Grand Tourer by Lancia. A fine name for a golden-haired beauty.
Avanti – A sports car name for your angel. Has a similar sound to "Ashanti."
Azera – A beautiful suffix from the Hyundai Azera.
Beretta – A brand produced by Chevrolet for eight years.
Brera – Another Alfa Romeo model.
Cadillac – You can call her "Caddy" or "illac" as a nickname.
Camry – The feminine version of Cameron and the name of actress Camryn Manheim. Most importantly, the name of the strong Toyota brand.
Capri – From the Ford collection
Caprice – A car model type for a Chevrolet and a Holden. It has a French interpretation that translates to tantrum.
Catalina – The Spanish Pontiac Catalina that existed from 1950 to 1981.
Catherina – A beautiful Latina name that refers to the two-seater, Saab Catherina.
Cavalier – Another Chevrolet model.
Celica – The Latin inspired sports car name that means "Celestial."
Chevelle – Another Chevrolet mid-sized car that was produced 1964 through 1977
Cheyenne – A female name that is also the name of a Chevrolet model.
Clio – The Renault's infamous model. People will consider the name to be spelled "Cleo," but we know better.
Dakota – Pickup truck from Chrysler called Dodge Dakota.
Elantra – Literally from the Hyundai brand.
Eleanor – Apart from being the name of a former American First Lady, the name belongs to a Ford Mustang used in film production.
Elise – The suffix of the sports car "Lotus Elise."
Elva – Sweet sounding name just like the car that bears the name.
Felicia – The adorable Skoda Felicia.
Guilia – A car model from the Alfa Romeo Automobiles.
Infinity – It means Endless, but it also belongs to the Japanese Infinity Luxury vehicles.
Integra – An Acura model
Jetta or Jeta – If she has stunning jet black hair, then the name of the Volkswagen model will do. Moreover, a Dutch American actress bore the name as well, Jetta Goudal.
Kia – Originally South Korean but with an African meaning, how exotic!
Laura – The bay Laure of the Skoda brand birthed this name. Although it is a common English name.
Liana – Suzuki Liana
Linea – If you love the Fiat brand, then the Fiat Linea is a great inspiration.
Lotus – The name of a flower and the second half of the "Lotus Elise." If you are crazy about the sports car, you can name your girl the full name.
Mercedes – Originally and still the Spanish title for the Blessed Virgin Mary. A girl's name whose father created the Mercedes Benz and named it after her.
Morgan – After the British classic.
Miura – It has a Japanese origin, and the model of the Lamborghini released in 1966.
Nova – A Chevrolet model that also means "New."
Porsche – The real familiar name is Portia, dare to be different and use this sleek car name instead.
Savana – A product by GMC
Shelby – Another name for the muscular Ford Mustang known as the Shelby Cobra.
Sienna – A make of the Toyota brand
Silvia – Nissan Silvia. The name is also common for ladies.
Sonata – Hyundai Sonata
Stella – This is the name of a solar-powered car.
Tesla – A short version of the name Thessaly but also named after the modern electric cars.
Verona – Suzuki Verona
Victoria – Ford product called the Crown Victoria.
Zephyr – Unusual and exotic just like the 1936 vintage model.
Zeta – A car name but also the middle name of famous actress Catherine Zeta-Jones.
Zoe – The name means "the life of God "in Hebrew. In the car world, it is from the Renault line.
Zonda – The Pagani Zonda
As earlier mentioned these car names for girls could be used as a nickname or name for female cats, female dogs or any other pet.
Other Car Names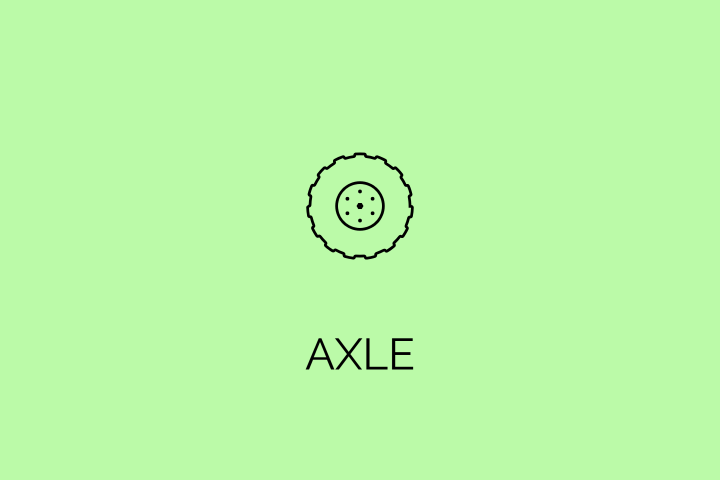 So what other unique car baby names for auto enthusiasts are available? The following names are even more unique car baby names because they aren't exactly the names of cars, but they are all inspired by the auto industry.
Axle – Every car has an axle, but only you have your axle.
Cruz – In honor of the cruise control part of the car.
Diesel – A badass name that represents toughness like the actor Vin Diesel.
Gauge – Given by a father who loves his car parts.
Hemi – A kind of engine type.
Jack – In a car jack and it is the most common English name.
Vin – A name derived from the acronym of the Vehicle Identification Number.
In conclusion, some of these names can be given to either a boy or a girl. Feel free to use it as you will. Car inspired names are not limited to these categories only. You can name your kids after your favorite Nascar driver, Formula One driver, automobile-related TV show, or an automobile company that you love.
Please write in and let us know the excellent car names we missed in this article. We look forward to your contributions, questions, feedback, and suggestions.